NHS on-site and off-site scanning solutions
Crisp provides both On-Site and Off-Site Scanning Services as part of an NSS Framework Agreement, awarding our company with three out of four contracts nationwide.  We are currently scanning up to one hundred million pages per year and employing around sixty locally recruited and security vetted staff at three NHS locations. We utilise PDF/A compression software that significantly reduced file size and that integrates successfully within the NHS systems.
Accredited ISO 9001

Compliant with 27001

Quality assurance 99.6%

Utilising super compression PDF/A technology

Software development integrated with NHS systems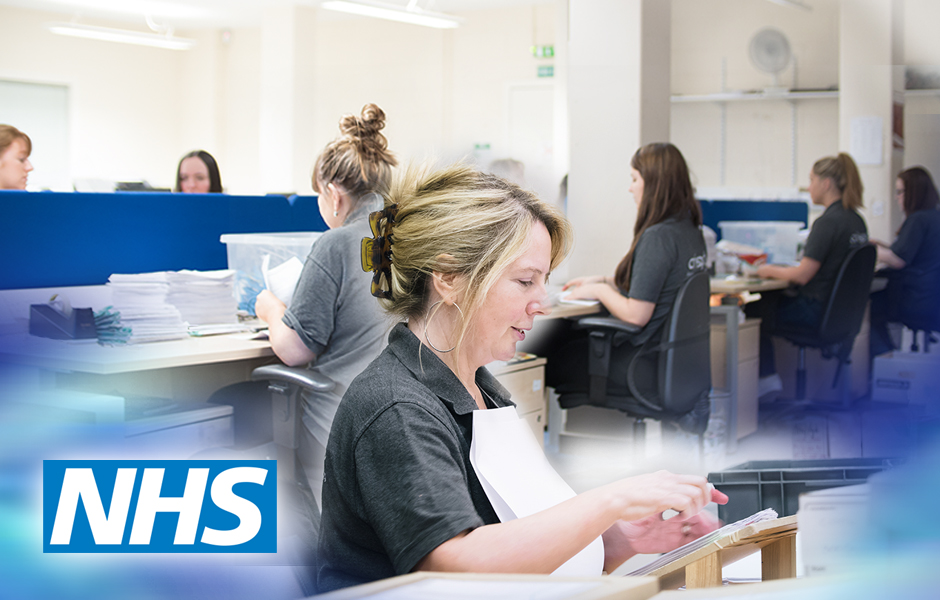 Secure document preparation
To ensure all images are captured, the Preparation Operator size-counts the pages whilst preparing and notes this on the job/file logging system. Any documents ripped or with ragged edges likely to jam in scanners are repaired. All staples and paper clips are removed. Insertion of "Patch Sheets" (barcode separators to either pause or insert section details). All folded corners and folded documents are unfolded. 'Post it' notes are either moved to blank spots on the document OR mounted on reverse/separate sheets, where appropriate. All of these stages are carried out to ensure that once scanned, all images are captured as easily and accurately as possible.
Secure document scanning
Each member of staff carries a security/identity badge with a unique barcode. At all stages as detailed below, the person handling the Record, scans their badge barcode as they take receipt of the files/boxes into our electronic job/file logging system, this creates a complete audit trail of who handles Records, when and how long they have receipt. The Scanning Area Supervisor will initiate an episode of compression encoding/ finishing, once he/she has completed and signed off the QA process. The timing of this process will be dictated by the priority level of the files. A further random check of the completed files will take place prior to transmission.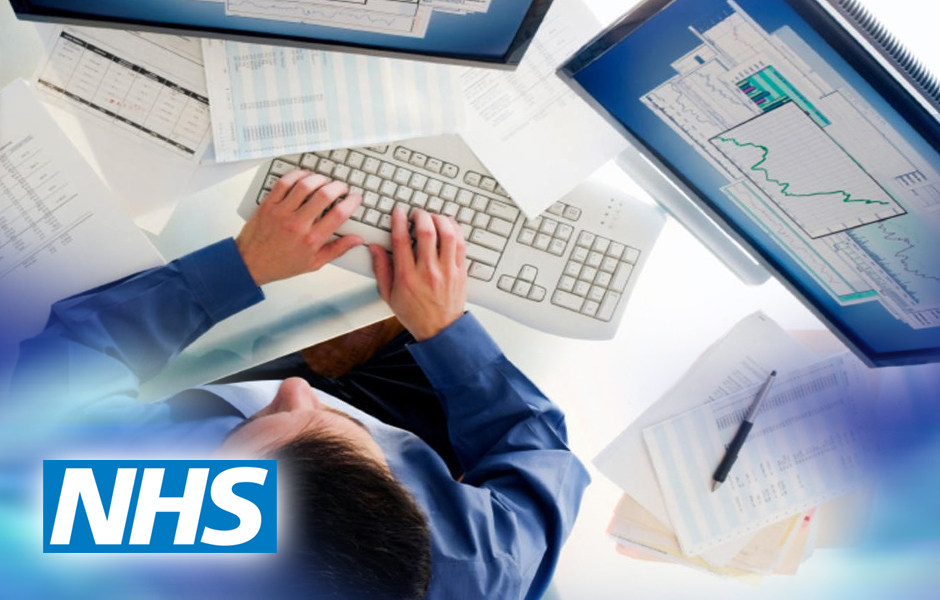 Management reporting and integration
The Scanning Area Supervisor will always be on hand when NHS staff requires carrying out the periodic quality check. This is an invaluable link allowing our staff to fully understand the nuances of each NHS stakeholder's requirements and look to adjust our working and quality procedures directly in line with the needs of the users. The working and quality procedures are therefore always constantly reviewed and changes agreed on a dynamic basis.